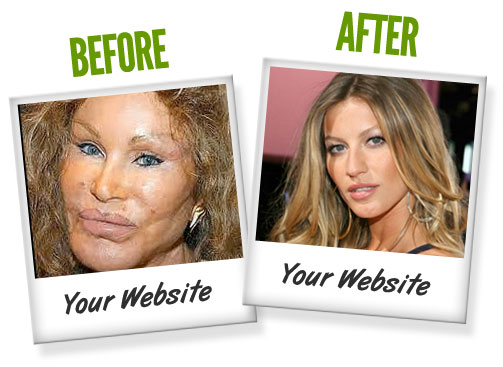 Malo je smešno da čim pokrenete web sajt osuđeni ste da ćete jednog dana trebati odraditi redizajn sajta. Pitanje je kada je pravo vreme za redizajn postojećeg web sajta, odnosno kada ćete sa sigurnošću znati da vam treba redizajn. Ukoliko razmišljate na način hajmo nešto malo promeniti reda radi, hajmo u redizajn jer ste čuli da se inače to radi s vremena na vreme, znajte da to nisu signali koji vam govore da vam treba redizajn sajta.
Dizajn kao i redizajn sajta služi određenoj svrsi. Svrha novog dizajna web sajta proizlazi iz činjenice da ste analizom postojećeg stanja utvrdili kako ćete novim dizajnom, drugačijim rasporedom elemenata, izgradnjom boljih landing stranica uspeti povećati funkcionalnost, korisničko iskustvo i na kraju prodaju koju ostvarujete preko web sajta.
Ovo se ne odnosi na vlasnike web sajtova čiji dizajn nije menjan već godinama i koji nemaju postavljen ni Google Analytics. Za njihove sajtove redizajn sajta je jednostavno nužan.